Word spreads quickly of Olaf's victory in Normandy and of his declaration as Aetheling over all. Olaf claims rights to lands in Normandy as Hagar retreats back to his fortress to brood.

The Scots have been sent home, at last their winning streak has been broken, perhaps they are not so invincible after all? But who now will step forth and stop the Vikings from rampaging across France?
​

Powered by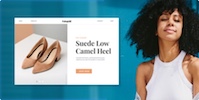 Create your own unique website with customizable templates.