​In the court of Wessex, King Sherard did review his glorious victory with his lords. His righteous armies had driven the heathens from the sacred shores in the service of the almighty God. The sea had washed the shores clean of the tainted blood.

News was brought to them of a victory by the Scotts in the wasteland of the North. Sherard did receive this news with great welcome and gathered his lords about him. The most pious and humble priests said unto Sherard that more wealth for the church would be rewarded with greater adoration from the peasants and an assurance of paradise in the afterlife.

Sherard spoke
"The Scotts are heathens, their wealth is forfeit, let us harvest this gold as a tribute to the almighty so that their sins may be in some small way absolved. We must guide them to enlightenment.
For the glory of the one God, make ready the boats. We set sail to harvest the wheat of godly riches reaped from the chaff of the heathen scotts.

For the glory of God, for the good of Wessex!"

To the North - we raid.
Powered by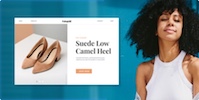 Create your own unique website with customizable templates.