At last a victory for Hagar! Inspiring his warriors with a heroic single-handed attack on Sherrard's peasant scum and dispatching Sherrard and almost his entire contingent while suffering not a scratch to his own and snatching Sherrard's wealth from under his very nose!

Hagar spoke...
'Let this victory inspire us to greater deeds! Let this story be told and let this lesson be learned by all!

Powered by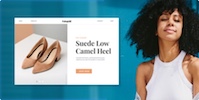 Create your own unique website with customizable templates.