Olaf is declared victor over all! All other warlords are ordered to pay homage and reparations to Olaf and warbands return home.

The camapaign has ended prematurely, part way through campaign turn 5 due to general apathy of the players and their inability to organise games in a timely manner, which is unfortunate, but at this point there is no chance that any of the other players can overtake the lead held by the Viking player - so victory to goes to Adam - our youngest player (14yrs) - very well done. He rightly concentrated his efforts in the early stages to increasing his power score in order to reach 15 points and thus gain a free victory point for each game thereafter regardless of the result.



Powered by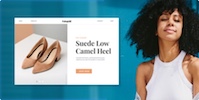 Create your own unique website with customizable templates.