Hagar ponders...
Gaining a bonus Victory Point, win or lose once you get to 15 power is too great a reward. It really means that the first person to reach 15 power runs away with the campaign and its impossible to catch up.

Hagar Speaks...
'It is reward enough that a Warlord should obtain his own banner, but claiming victory regardless of the battle's outcome is no worthy of nobility'.
​

Powered by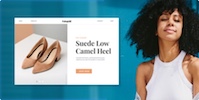 Create your own unique website with customizable templates.