Hagar ponders... The idea that you can't move to within VS of an unoccupied building is a fudge designed to fix the problem of units being unable to enter a building when an enemy model is within VS of said building, but it creates a much greater problem - namely that you cannot pass between two buildings spaced less than 6" without forming a single column, and you can't enter a village at all if the buildings are placed too close together. It's a rule that was never in the original book, but was introduced as an Errata in Raven's Shadow and subsequently repeated in the Crescent and the Cross.

Hagar speaks; "This rule is an ill-conceived fudge and should be dismissed by all warriors of stout heart. Be not afraid of unoccupied homesteads and obey this more wholesome command";
​
"A unit may enter an unoccupied building even if an enemy unit is within VS of the building in question. If the enemy unit is in base contact with the outside of the building, this will result in a melee."




Powered by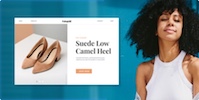 Create your own unique website with customizable templates.