the great battle at Hastings did not go as planned, perhaps it will be Hagar's son and heir William who will rewrite the history books, but for now the Norman invasion has crashed onto the rocks of despair and all thoughts of victory and expansion have turned to fear of defeat and invasion. At home the revolt only caused more pain for the weary warlord and many warriors were to be put to the sword.

Hagar looked back over his shoulder as the great ships now only half laden sailed for home.
He spake not, for none dared approach the dark, brooding figure at the stern of the vessel.
​
Powered by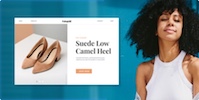 Create your own unique website with customizable templates.