Viking raiders burn fields and villages along the southern coast! Sherrard is powerless to prevent the sacking of three villages in Wessex, and as if that wasn't tidings enough, the Normans have invaded and taken the land around Hastings! They can use this as a springboard for the invasion of Britain!

While the Vikings are severley depleated in numbers, it seems that their lead is now unassailable, and it will the scraps that the other warlords now fight over.
​
Powered by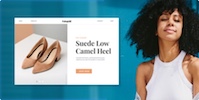 Create your own unique website with customizable templates.